Two Poems from Bassano
Coming here where she was rooted,
the Mama of my Grandmother,
I know her with my bone-mind.
The life in my cells includes her.
The Brenta River rushes its mint
down from the Grappa Mountains.
I see her singing, little Ida, on the bank.
Some long-lived trees remember
the sound of her footsteps passing.
For cousins living here
whom I will never know,
I leave my own print now—
my breath, a thought, a trace.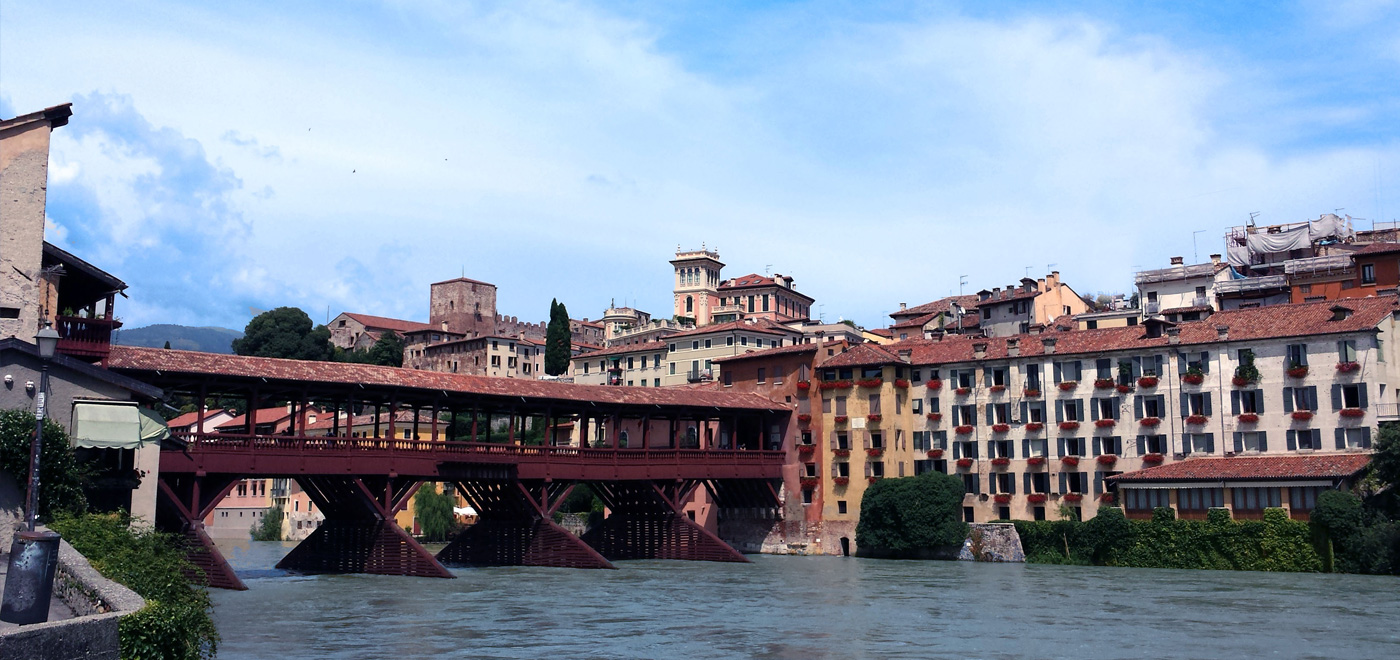 II.
How did I come to be on this journey?
I know the regular answers,
but really, how is it my body
has been transported as if
it never had another home?
Earth rolled me like a marble
along her juicy curves
all the way to Italy, yet
the same clouds tuck me in
to fields of bounty that are familiar;
even the crowded colonies of humans
feel like ones I live in.
Well I do suppose
the earth will roll me back
to the where my travel game began.
I mean, I do recall I planned it all
myself— but who that was,
that's the puzzle, for the journey
has made me into someone else.
©Susa Silvermarie 2019
*The town of Bassano del Grappa in the Venetian PreAlps is located at the foot of the Monte Grappa Massif, a compact group of connected mountains forming an independent portion of a range. Monte Grappa is the highest peak of the massif and in the past, the mountain was called Alpe Madre, Mother Alp!